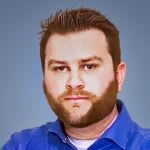 Prosper summary
The original peer-to-peer lending marketplace in America, Prosper offers a range of borrowing services, helping customers of all backgrounds to fulfill their financing needs quickly and efficiently.
Pros
Marketplace model encourages lenders to offer attractive rates
Support and service very impressive
Cons
Specific repayment term information is lacking
Origination fees can be high depending on prequalification
Prosper Visit Prosper
Best For?
Prosper's main selling point is its ability to quickly and efficiently match users to the financing they need. With its application and loan posting system, it posts completed applications for investors to review and commit funds towards your loan, helping you get funding much quicker. Although the company accepts applications from all potential borrowers, it prefers to work with borrowers with credit scores starting at 640 and higher. Loans offered are ideal for customers with good to excellent credit who are seeking a no-frills, versatile, top personal loan without the hassle of a traditional offline loan process.
Loan Features
Loans can be originated and deposited into your account as quickly as 1 business day following approval, although Prosper notes that funding can take up to 3 business days to be available in your account. While the transparent fee structure doesn't include prepayment or transfer fees, if you fall behind on loan repayment you'll be responsible for late payment charges. Prosper focuses exclusively on fixed-rate loans, guaranteeing that you won't see your interest rates and payments fluctuate over time, making it easy to plan out your repayment schedule.
Prosper highlights:
Get approved in as little as 1-3 days
Excellent range of loan amounts available
Transparent fee structure makes repayment easier
No prepayment penalties
Competitive interest rates
The Application Process
Thanks to its marketplace lending model, Prosper's application process is more unique than many of its competitors. To get started, customers are required to fill out a basic questionnaire that collects personal details, as well as financial and credit information required to prequalify borrowers for their applicable interest rates. Customers applying for a Prosper personal loan should meet the following criteria:
A minimum FICO credit score of 640
A debt-to-income ratio less than 50%
Must have positive income (greater than $0)
No active bankruptcies filed within the last year
No more than 6 individual credit bureau inquiries in the previous 6 months
At least 3 open trades reported on credit reports
Requested to / Income) > 0.40
Must have at least 25 months of credit history
Once you complete the initial application and it's approved, you can create a loan listing on Proper's investor marketplace, where different investors can choose to commit funds towards loans. If approved, the loan amount is deposited into your account directly by the originating bank and the loan is serviced. From then on, you will interact directly with Prosper's they service the loan. All loans through Prosper include a small origination fee charged by the originating bank that ranges from 2.41% to 5%, depending on the borrower's qualifications.
Loan Terms
Prosper offers repayment terms of 36 or 60 months for all loans offered through the platform. This is less flexible than some competitors, but a range of loan amounts and competitive interest rates make it a flexible tool for borrowers with good credit looking for extra financing. Loans through Prosper can be used for a variety of purposes, including medical expenses, debt consolidation home renovations, and more.
You can choose from loan amounts ranging between $2,000 and $40,000, a choice with more breadth than many other lending marketplaces and loan originators.
Privacy & Security
As a lending marketplace, Prosper is aware of the importance of protecting its customers' privacy and information. The company utilizes industry-standard technologies to protect data transmission and storage, including Extended Validation and Secure Socket Layer encryption methods to ensure that any information shared is encrypted and transmitted securely.
Moreover, it uses a variety of physical and electronic safety measures to make certain its data centers are fully protected. Prosper remains very transparent about why and how it collects customer information, as well as who it shares it with and how customers can opt out of data sharing.
Help & Support
Customers looking to reach Prosper can contact the company via email or via their toll-free call center. Prosper's phone support is available Monday-Friday between 8am and 9pm ET, or 5am to 6pm PT. Prosper is also available Saturday between 9am and 5pm ET, or 6am to 2:30pm PT. In our experience, phone support was easy to reach and our waiting time was minimal.
As well as service representatives, the company hosts an informative education and resource center that covers many frequently asked questions from potential borrowers.
Summary
Thanks to a simple application and transparent funding process, Prosper makes it easy for customers to find the financing they need, when they need it. Finally, competitive interest rates and loan amounts make it an appealing option if you have good to excellent credit and are looking to finance major or unforeseen expenses.
Physical Address
Prosper Funding LLC
221 Main Street, Suite 300
San Francisco, CA
94105
Prosper Visit Prosper
* For example a three-year $10,000 loan with a Prosper Rating of AA would have an interest rate of 5.32% and a 2.41% origination fee for an APR of 6.95% APR. You would receive $9,759 and make 36 scheduled monthly payments of $308.54. A five-year $10,000 loan with a Prosper Rating of A would have an interest rate of 7.69% and a 5% origination fee for an APR of 9.88% APR. You would receive $9,500 and make 60 scheduled monthly payments of $201.28. Origination fees vary between 2.41%-5%. Annual percentage rates (APRs) through Prosper range from 6.95% APR (AA) to 35.99% APR (HR) for first-time borrowers, with the lowest rates for the most creditworthy borrowers. Eligibility for loans up to $40,000 depends on the information provided by the applicant in the application form. Eligibility is not guaranteed, and requires that a sufficient number of investors commit funds to your account and that you meet credit and other conditions. Refer to Borrower Registration Agreement for details and all terms and conditions. All loans made by WebBank, member FDIC.