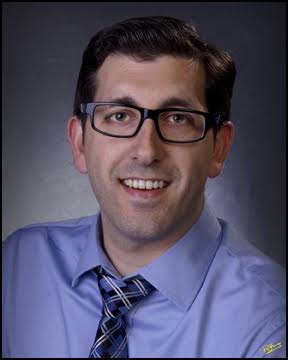 LifeLoans summary
Life Loans is not a traditional lender, rather an online loan referral service that connects consumers with a marketplace of companies who offer personal loans and cash advances. Life Loans specializes in personal loans; however, it works with lenders who offer other short-term loans so that its services can be made available to consumers with good and bad credit.
Pros
Quick loan application process
Approval process of just 24 hours
No origination fees or any other fees
Cons
No consumer reviews or ratings
No dedicated customer support model
LifeLoans Visit Life Loans
Suitable For ?
Life Loans offers a one-stop shop for loans by sending consumer applications out to multiple lenders. This service saves the time and headache involved in filling out multiple applications for consumers who don't have the time to go from lender to lender looking for the right offer. While Life Loans doesn't reveal all the details about how applicants are eligible for borrowing, the majority of loans offered by its lending network are short-term loans. These loans are typically borrowed by those with little, no credit, or bad credit
Loan Features
Life Loans focuses on connecting consumers to lenders through a secure form used to transfer consumer information to the lenders within its network. Consumers can then review and ultimately decide if they agree to the terms and conditions of the loan presented to them. Life Loans can get you money quickly, without the need for all the hassle of traditional lenders like large banks.
The Application Process
The loan application process is entirely online and takes two minutes to complete. If approved, the applicant can receive their funds within 24 hours. After completing the single form that includes your desired loan amount, monthly income, credit score, and zip code, Life Loans helps its network of lenders review your information to determine if it meets its lending requirements. Lenders that are a part of Life Loans lending network typically only offer personal loans and cash advances which do not require credit checks. For this reason, customers with low or no credit score often turn to Life Loans when they need cash, quick. Keep in mind that throughout the application process, loan review procedures vary by lender. Most personal loan companies will review an applicant's information in national databases that track consumer lending transactions, such as Teletrack, DP Bureau, or DataX, but this search does not affect your credit.
Loan Terms - The Bare Basics
If a consumer has been approved for a loan, they are immediately passed on to the lender and Life Loans is no longer a part of the lending process. The terms and regulations of the loan are then disclosed and the information remains strictly between the consumer and the lender. Information required from the consumer will vary from lender to lender, but general requirements include:
Monthly income equal to or exceeding $1000
Verifiable income for at least four weeks
Current phone number
Current bank account in the consumer's name
Consumers birthdate and social security number
Repayment Terms
Life Loans does not charge its consumers for the use of its services and is instead compensated in the form of referral fees by lenders in its large network. The cost of a loan, interest rates, and the APR are difficult to break down as each depend on several factors such as credit score, employment history, and the requested loan amount. The details and terms of the loan are disclosed between you and the lender during the loan request process when you are directed to the lender's loan agreement. Keep in mind that terms will vary depending on your loan provider so be sure to carefully review terms and conditions before entering into any loan agreement.
Life Loans does not enforce repayment. In the event that a borrower does not repay their loan, it will be up to the lender to take legal action, not Life Loans. If you wish to renew or get an extension on your loan, you would also have to go through the lender.
Privacy & Security
Life Loans is a member of Online Lenders Alliance. This membership provides consumers with the peace of mind that they're working with a company committed to the highest standards of conduct, dedicated to ensuring a good experience for their customers, fully compliant with federal law, and working hard to protect consumers from fraud. Life Loans ensures that its customers' information remains protected from unauthorized access and use by implementing security measures that comply with federal law.
Help & Support
Life Loans does not have a dedicated customer support service model. The website has an FAQ page that covers most questions about the loan process, but there is a lack of transparency about the company as even the most basic company information cannot be found on its website or affiliated websites. There is no dedicated email address or chat forum for support, but if you cannot find the answer to your question or you would like to speak to someone about the lending process, you can contact Life Loans through its contact form or by phone at (866) 829-4551.
Once Life Loans connects you with a lender, it has no further involvement in the loan request and approval process. Consumers are then subject to the policies, terms of use, and customer support offered by that lender.
Summary
Whether it is to cover an unexpected expense or hold you over until your next paycheck, you will inevitably experience a point in your life where you will need to borrow money. Life Loans does a great job of wading through the overwhelming amount of online lending options to find the right loan for your current situation. Regardless of the specific lending company that Life Loans connects you with, each company is unique so it's critical to review its codes of practice and policies before entering into a personal loan or cash advance agreement. If you have had difficulties getting approved for a loan due to a lack of an established, positive credit history and you need money quickly, Life Loans is a recommended marketplace lender for your personal loan needs.
Physical Address
6709 W. 119th Street #338
Overland Park
Kansas 66209
LifeLoans Visit Life Loans